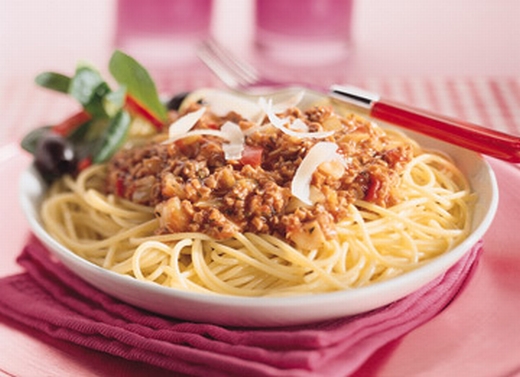 Vegetarian Spaghetti Bolognese
By Gendji Published: December 17, 2011
Yield:

4 Servings

Prep:

10 mins

Cook:

20 mins

Ready In:

30 mins
[recipe] Tivall - Vegetarian Mince Meat-free mince made from soya and wheat proteins. A delicious and nutritious alternative to …
Ingredients
Instructions
In a heavy pan, heat the oil on medium heat and fry onion, garlic and pepper 5-6 minutes or until soft.

Add mince and herbs and fry for a further 3 minutes (while stirring).

Add remaining ingredients, bring to a boil and simmer for 10 minutes.

Check and adjust seasoning with salt and black pepper.

Serve with spaghetti, sprinkled with parmesan cheese and chopped basil.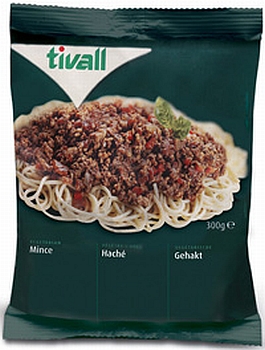 Tivall – Vegetarian Mince Meat-free mince made from soya and wheat proteins. A delicious and nutritious alternative to meat. Serves 4, 300g.